Welcome to DV Kids Midweek At Home!
Midweek ministry for Age 3 through Grade 5 focuses on a review of what the children learned in Sunday DV Kids services from the previous weekend.
You can share God-centered time with your children by:
Practicing the Bible Verse - game ideas are on the DV Kids weekend webpage
Re-watching the Story and Worship video from last weekend
Doing an Activity (Preschool). Completing God Time Cards (Kdg. - Grade 5)
Be blessed with peace, health and great family time! Check out the links below and enjoy church at home!
This Month's Bible Verses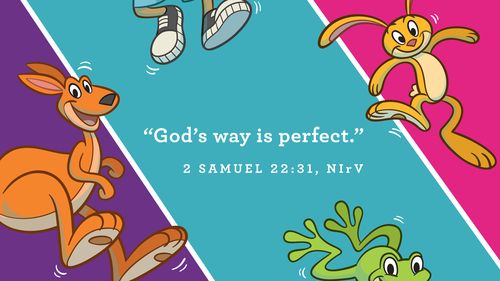 Story & Worship Experiences
Blow
Review the Preschool video above before doing this activity:

Have your child draw a HUGE fish on a regular sized piece of paper and a man on a small piece of paper (about the size of a business card). Place the man on top of the belly of the fish and ask your child to blow the man off of the fish just like in the bible story. Repeat as often as you like. You can also have your child try using a straw or turkey baster to change the game up a little.

Say: God wanted Jonah to go His way. He wants us to go His way, too! God's way is perfect! Whose way is perfect? God's way is perfect!

Elementary God Time Activities
Stay connected with DV Kids on Facebook, Instagram or Twitter