High School & Middle School meets every Wednesday at 6pm in the Middle School Room.
Our Middle Schoolers meet every Sunday at 9am & 11am in the Middle School Room.
WE ARE CURRENTLY NOT MEETING IN-PERSON DUE TO THE NATIONAL HEALTH EMERGENCY.
CHECK OUT OR ONLINE CONTENT TO PARTICIPATE WITH DVYOUTH!
Fun. Spiritual. Friendly. If you're a student, come hang out with us as we journey toward Jesus. Whether you've grown up in church or have never been, if you're in middle school or high school we'd love to have you join us on a Sunday or a Wednesday.
DV Youth Service | April 8th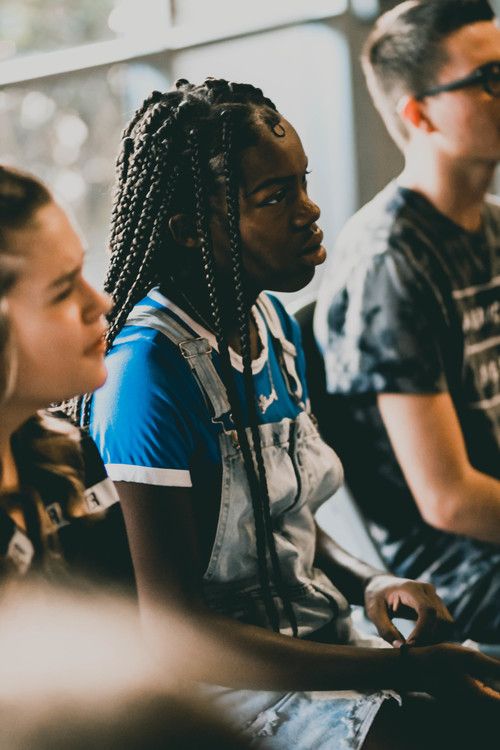 Our middle school environment is a high energy, high acceptance space for students
to explore their faith and grow in relationship with God. Ask questions! Dig deeper!
Jump into a small group during the weekend service to make friends. Visit the
Middle School Room to know more about what is happening in DV Youth Middle School!
A complete list of coming activities is always available inside the Middle School Room.
" DV Youth is great. Every time I come I feel welcomed, loved and we always have the best time"
Get Connected. Go Deeper.
We want to help students discover who Jesus is and grow closer to Him, while
building friendships that make a real difference. We have lots of fun events, great
leaders, and thought provoking discussions. Join us for worship & teaching in the High School Room during our Sunday services and during our Wednesday Midweek service.

A complete list of coming activities is always available inside of the High School Room.
We'd love to hear from you. Fill out the form below to get started.