Just a brief post today because, if you have not done so already, I encourage you to vote. Take some time to research what you can, make informed choices, and participate in our democracy.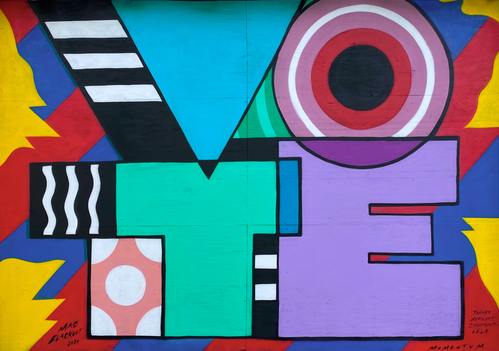 As Pastor Jonathan said in this weekend's
sermon
, Christian voter guides designed to persuade you to vote for or against particular people or policies are rubbish. The application of Biblical truths to American politics simply leaves too much of the interpretation up to the individual, and therefore any number of Christians could view the issues any number of ways. So this is not a guide that names candidates, ballot measures or parties of preference. Instead, it is guidance for voter conduct borrowed from an evangelist, revivalist, and theologian during the dawn of modern democracy nearly 250 years ago.
John Wesley in the Journal of John Wesley: October 6, 1774
I met those of our society who had votes in the ensuing election, and advised them
1. To vote, without fee or reward, for the person they judged most worthy
2. To speak no evil of the person they voted against, and
3. To take care their spirits were not sharpened against those that voted on the other side.
The wise guidance of Wesley was directed not just to Christians, but toward every voter (though few really had that privilege back then). It brings to my mind, however, some of the most well known words of the prophet Micah, who himself spoke out against political corruption. Boiled down to the basics, what does God ask of us on election day (or any day)?
He has told you, O man, what is good;
And what does the Lord require of you
Except to be just, and to love [and to diligently practice] kindness (compassion),
And to walk humbly with your God [setting aside any overblown sense of importance or self-righteousness]?
Micah 6:8 AMP
Help us Lord to act justly, to love mercy, to walk humbly and to trust in you alone. Amen.