What does the Bible say about Women Pastors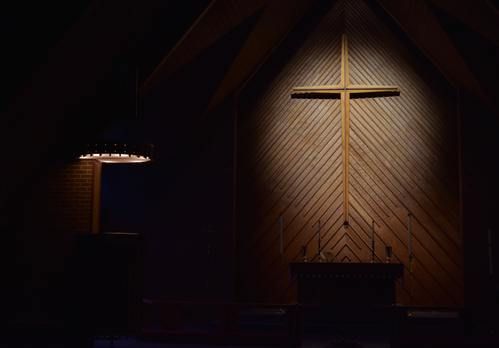 We all have questions about the Bible, right? It is hard to bring up a more historically debated topic, which is perhaps why it was such a taboo subject for generations. I have noticed, however, that the younger generations among us are much more willing to discuss questions of faith, religion, and the Bible. While I am not always comfortable with the tone or content of the discussions, I see this as a really healthy process for individuals and institutions of faith. There are some traditions and traditional points of view that are due for another look, a deeper understanding, and maybe even need to be reformed. This is how we grow closer to Christ and how we make space for healing.
Of all the questions that could be asked, I was a little surprised to learn that, according to
GotQuestions.org
, the number one question people have about the Bible is
"What does the Bible say about women pastors?"
On the surface, it can be a hard question to address. The vocation of pastor does not mean the same thing to everyone or every denomination, and it was not as clearly defined in the Bible as we might hope. One could spend some serious time considering cultural influences in the time at which the scriptures were written. Similarly, one could research every word of Paul's letters looking at the nuance of language and context. There are wise and dedicated people who have made a career of such studies and yet the topic is still considered debatable--it is still the number one question people have about the Bible.
As Christians, however, we need to approach the Bible through the life, example, and teachings of Jesus. Jesus was kind and inclusive of women throughout the gospels. He advocated for the
woman caught in adultery
, healed the
bleeding woman
, and revealed himself to the
woman at the well
. Not only did Jesus address women in his ministry, he invited them as participants.
After this, Jesus traveled about from one town and village to another, proclaiming the good news of the kingdom of God. The Twelve were with him, and also some women who had been cured of evil spirits and diseases: Mary (called Magdalene) from whom seven demons had come out; Joanna the wife of Chuza, the manager of Herod's household; Susanna; and many others. These women were helping to support them out of their own means.
Luke 8:1-3
Mary, Joanna, and Susanna were counted alongside the disciples as travelers with Jesus, and then Luke gave further detail that the women were investors in the ministry as well, providing financial support to the team. They were important contributors to the work and ministry of Jesus.
Later, as recorded at the end of all four gospels, the female disciples are first to arrive at the empty tomb and then they are the ones charged to go and tell the others that Jesus was risen. Therefore, it is actually women who first proclaimed the miracle of the resurrection and, consequently, preached the gospel. For Jesus to choose them was a high honor and, though not many took them at their word, their witness solidified their place in history. Also solidified in those ancient texts is the value and faith Jesus had in women to preach the gospel message.
This week I saw a message burst across social media platforms about the absurdity that far fewer people are offended that a cartoon tomato can preach the gospel than that a woman might be trusted to preach. It stung. The sting was in my skin because, of course, I am a woman pastor. The sting was in my heart because there was a time (surprisingly not too long ago) when I was more a fan of Veggietales than of female pastors. And the sting remains because I still wrestle with when and how to advocate for women in leadership.
For more on women in leadership check out
this blog
by our lead pastor, Jonathan.
Posted in
Women in Leadership
Tagged with
questions
,
women
,
Women in Leadership
,
women pastors
,
study
,
research
,
gospels
,
Jesus
,
preach
,
woman caught in adultery
,
bleeding woman
,
woman at the well
,
Veggietales
1 Comment
brie
- November 14th, 2021 at 2:05pm
So, what have you concluded? Where do you stand on the subject?

Are you a deliberate pastor of men?